Back to blog
How indoor skydiving helped me to jump from a plane
If you never jumped from a plane, and are still not sure you want to try, this article might helps you.
An unknown world
As far as I remember, the first time I heard about skydiving was in the original 'Point Break' movie with Keanu Reeves and Patrick Swayze. I was around 10 years old at the time & I was more focusing on their surfing skills rather than on their skydiving ones. But I have to admit that they were pretty cool though.
For many years, I mostly involved myself in « extrem sports » (as they call them) like surfing, skateboarding and snowboarding. I even flew planes but strangely, never thought about trying to skydive and this world remained totally unknown for me. 🤔
A beautiful meeting
What a surprise when I first saw an advertisement for a wind tunnel that was going to be built near my town!!!
I've been immediately intrigued by the concept of indoor skydiving and have to admit that I firstly considered it as a funny leisure activity to try once.
1st april 2014, ready for my 'first time', far from thinking that this experience was about to change my life.
These two humans head down carving in this glass tube in front of me when I walked into the building totally fascinated me.
« This is what I wanna do! »
Few minutes later when I entered the flight chamber, I instantly got hooked with indoor skydiving. It had become my new passion sport!
A way to go
After a while, spending time at the wind tunnel, I met and fly with other flyers. Systematically, the same « how much jumps did you have? » came back in the discussion… and every time I had to explain that I never jumped.
« Why would you jump from a plane that flies properly? »
To be honest, I was scared and wasn't thinking at all to do it. 😳
A recurrent thinking
With the help of time… developing my flying skills and listening to all these skydiving stories, I started to imagine how great it must be to be able to move in the air without having to constantly turn like a fish in a jar.
I spent hours watching jumps online and the more I did, the more I felt excited about trying.
What was still a very hypothetical thing few hours before, began to materialize in my mind and before I realize it, I was checking skydiving school websites around to see if it would be possible to jump soon.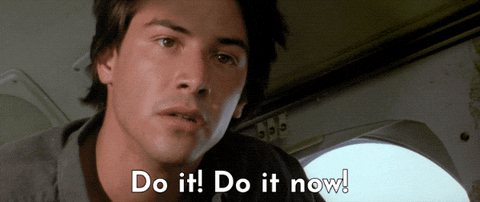 A huge fun!
When they called back to confirm that I could jump the following Friday, I had a moment of hesitation and then immediately confirmed the tandem booking to be sure not to step back.
It has been a long week waiting… fluctuating between full excitement and moments of fear.
I'm not sure if I slept much, but I'm certain that I did thousands of jumps in my dreams the night before the scheduled date!
I though I would be scared on the plane, but in the end everything was much better than I thought. I would not go so far as to say that to see the door of the plane open and the first tandem out do not put a pressure shot, but at that moment, impossible to back down…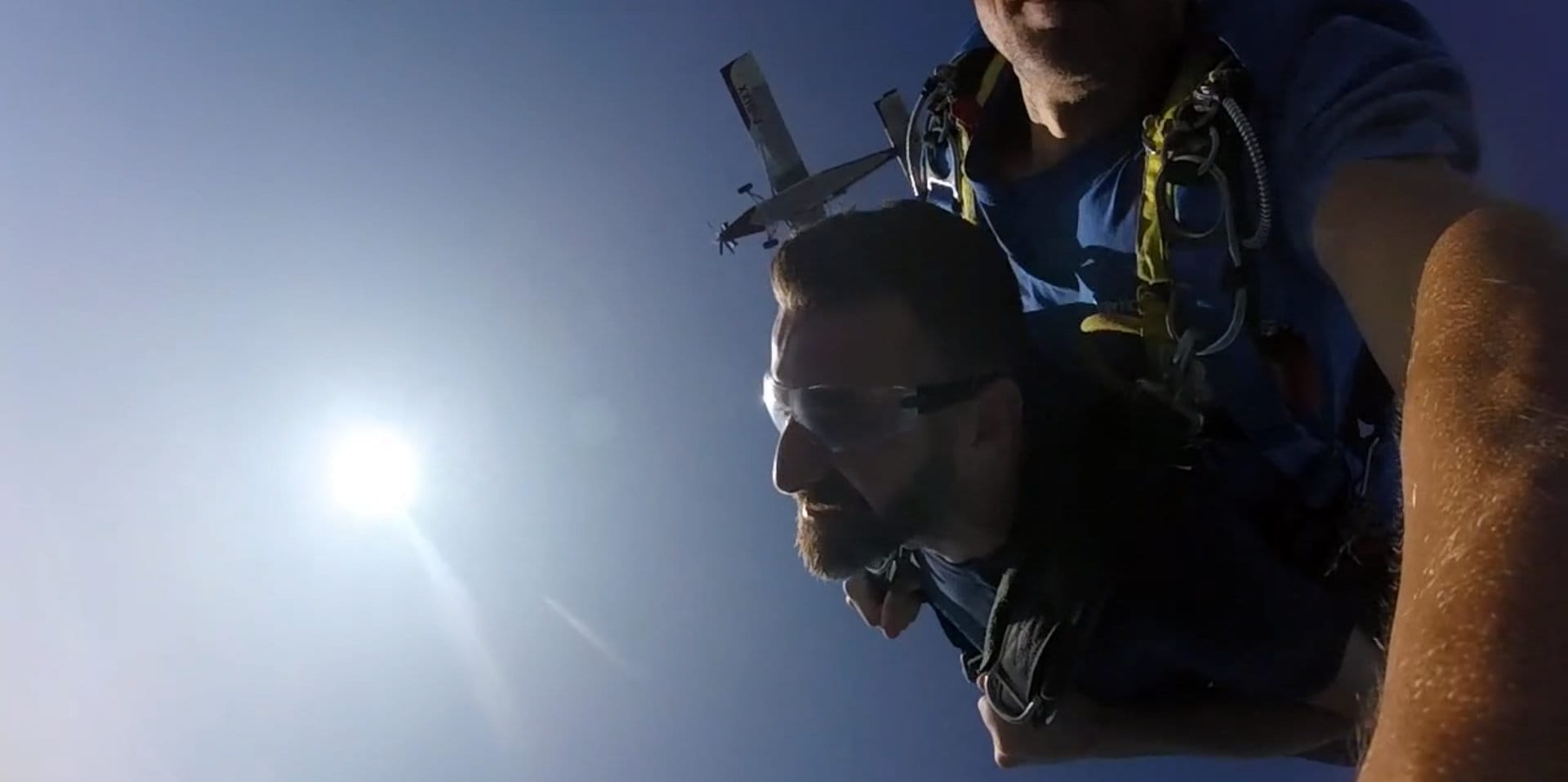 They say you have to get out of your comfort zone to move forward. This is exactly what happened that day. 😃
Starting with indoor skydiving has been the perfect way for me to get there. Without that, this jump would certainly never happened.
If you want to push your own boundaries, indoor skydiving can surely help you reach the sky.